---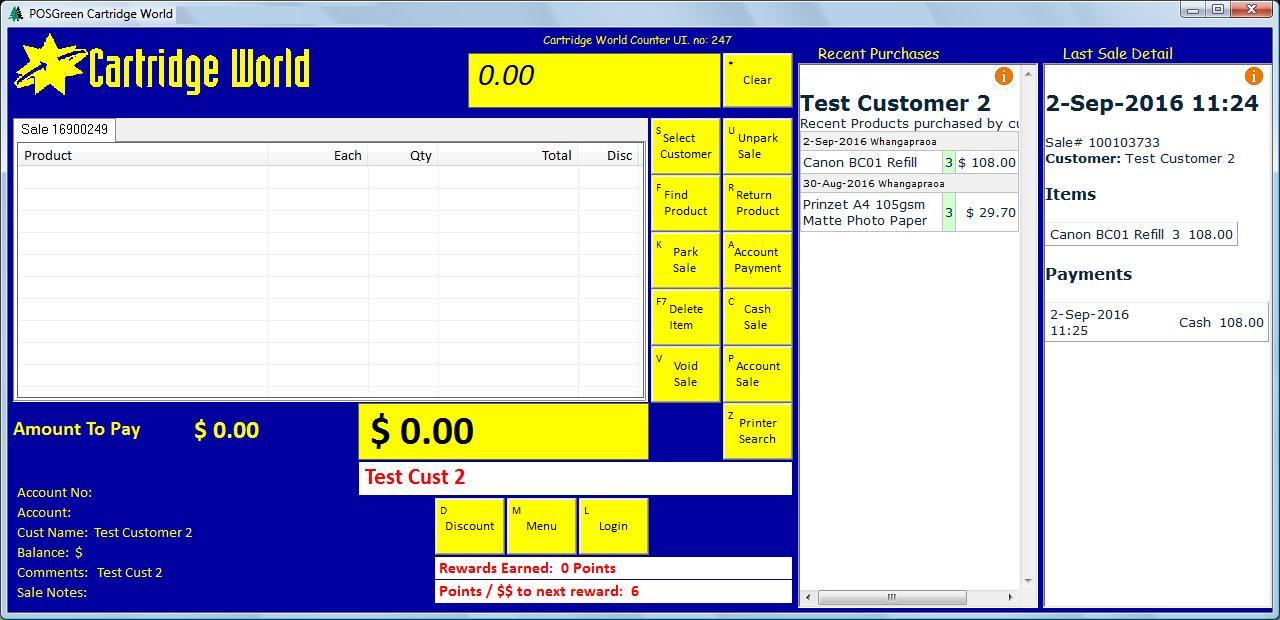 A customised Point of Sale User Interface. Highlights:
Customer/Account details on screen
Touch friendly, although primary used via keyboard due to complex selling environment
Web pages showing customers last purchase and purchase history. Very helpful to ensure correct product sold.
Loyalty program details, including "points to next reward"
Used on wide screen PC
Click picture to zoom in/out
---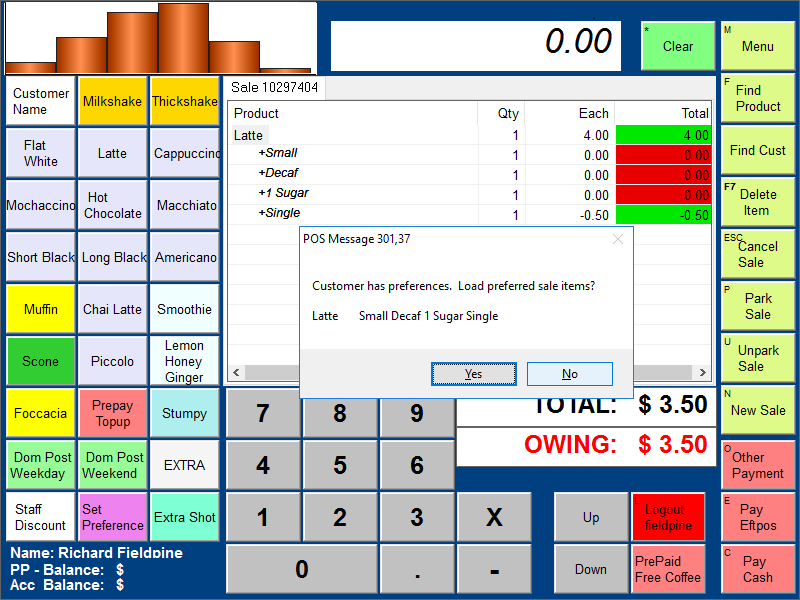 A touch only screen for high volume cafe environment
Touch only
Designed for high performance with queues of customers
Integrated loyalty and customer interaction
Sales performance statistics on screen
Click picture to zoom in/out
---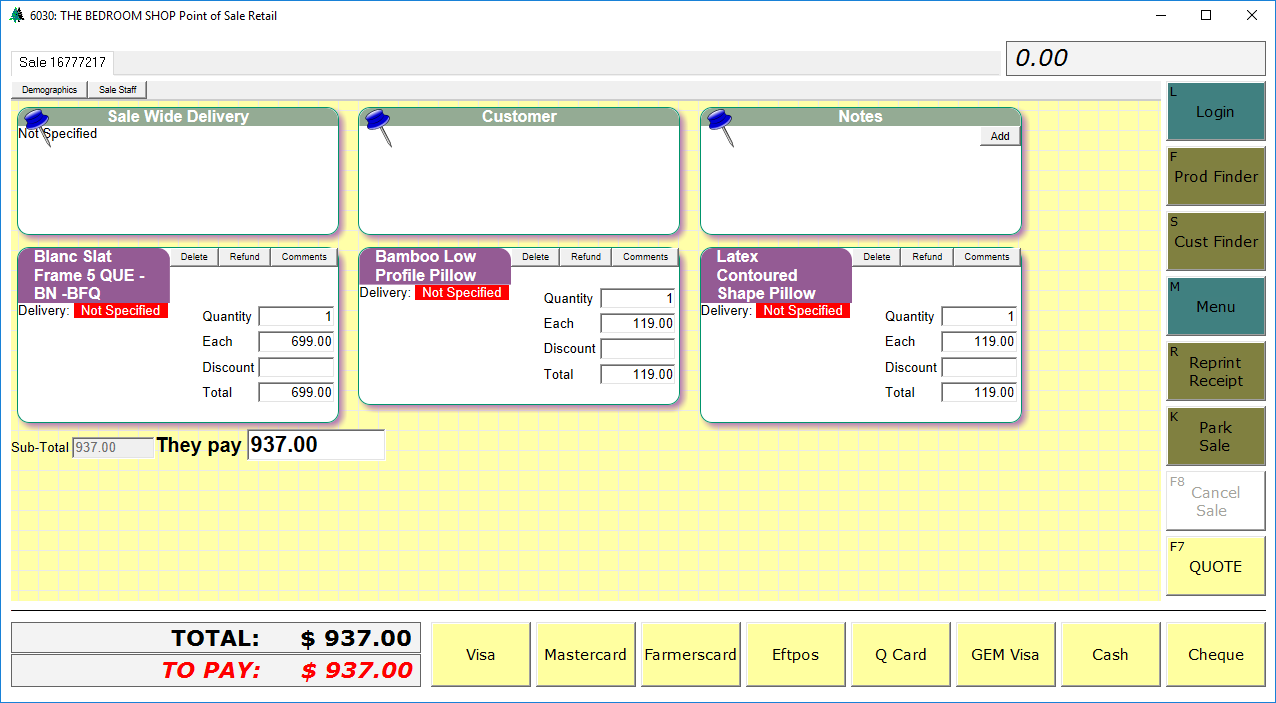 A highly flexible interface for low volume and high customer relationship selling, with high detail and options per saleline
Heavy use of embedded browser to permit highly specific customistion
Designed for multi visit selling and customer interaction
Displays and controls sale from creation to delivery, not just sales capture
Click picture to zoom in/out
---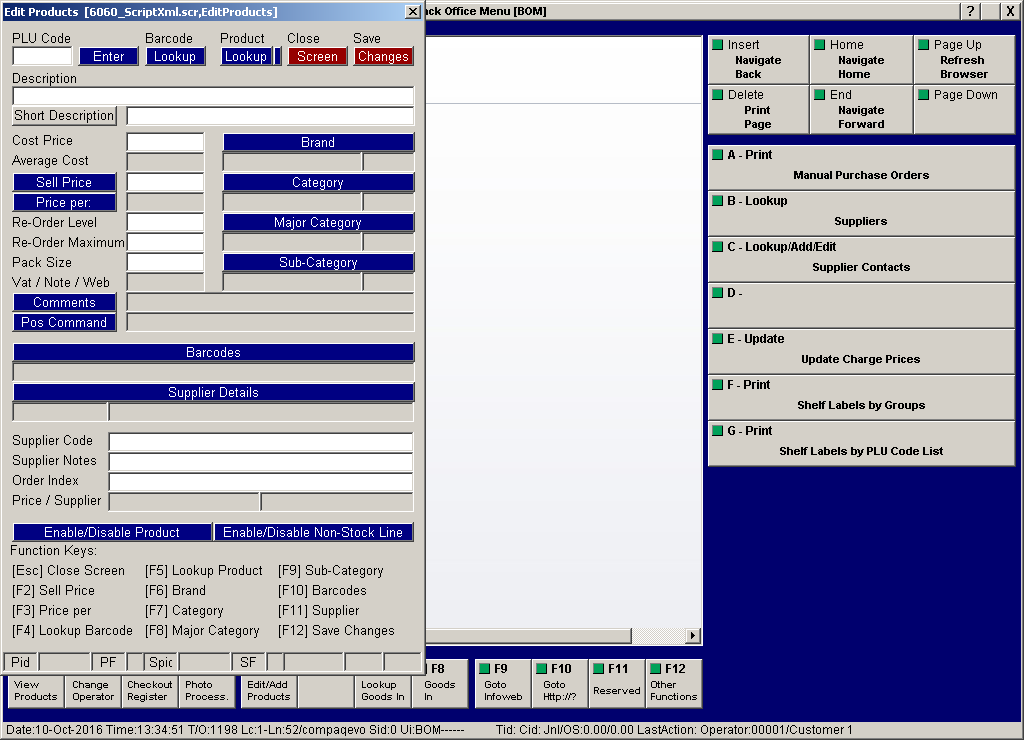 Customer created specific interface
Created by a customer/site themselves
Automates their very specific requirements, selling only to staff in high rise office
Integrates with Oracle Financials.
Click picture to zoom in/out
---
Customer created specific interface
Created by a customer/site themselves
Extensive use of Picture buttons
Click picture to zoom in/out